(stolen from our wedding website)
Our story starts even before our time.
Both being Naval Academy graduates, our dads actually flew together in the Navy.
Our moms even worked together as teachers in the same school... weird, I know. Living in Pensacola together, our parents were friends and my parents even met newborn baby Ryan before I was in the picture (two years before).
Growing up on opposite ends of the world, Hawaii for me and Maine for Ryan, we ended up in MD when we were both heading into high school. Fate continued to intervene when our families built houses right down the street from one another in Southern Maryland.
In middle school, (Ryan in high school) I would actually go over to the Dishman's house to play with Sydney and Ashlyn after school, unaware they even had an older brother.. LOL. When I started high school, Ryan being a junior with a car and driver's license, offered to drive me (a scrawny awkward freshman) to school in the mornings.
We didn't speak. No joke - silent car rides!
Awkward.
Ryan graduated Leonardtown High School in 2008 and went on to play football and baseball at Peddie Prep School before heading to the Naval Academy. Ryan played baseball for the academy until undergoing a back injury. I went on to graduate high school in 2010 and then went to Wingate University in Charlotte, NC on a scholarship to play NCAA DII Women's Soccer.
Christmas break of 2010, Ryan was a youngster (sophomore) and I had just begun my freshman year of college. Both of us were home for the holidays and Ryan saw my car parked in the driveway on his way home. After not talking for a few years, Ryan decided to text me out of the blue and see if I wanted to go out and run last minute errands and help him get a basketball.
Perfectly normal right..?
Not really sure why, but I agreed and we went to Target and Kohl's. We had our first car ride with conversation and Ryan invited me over to his house (across the street) to his family's Christmas party a "small get together." So I went and quickly found out it was their entire extended family who had traditions of Port & Cigars and toasting on the stump in front of everyone. You could say the Port definitely helped my toasts... 'Tis the season!
After Christmas break and the whole fam bam slam, we continued to keep in touch and visit each other as much as we could (being in Maryland and North Carolina). Ryan would make the 9 hour drives down to Wingate on a Friday night and back again to the Academy on Sunday.
We started dating that April of 2011.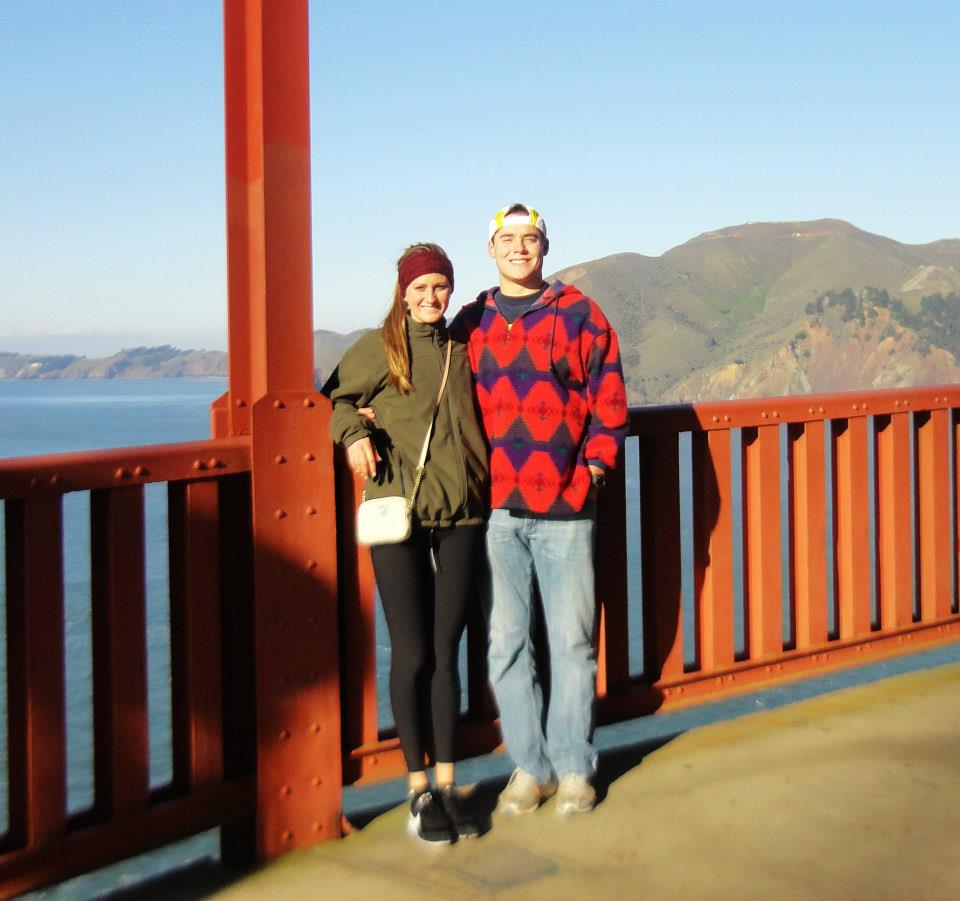 My soccer passion dwindled and ended up realizing a small school away from my family was not my match. I transferred to Towson University in Baltimore in fall of 2012. Ryan and I were now only 45 minutes (30 with Ryan's Pontiac Solstice) away from each other and we spent almost every weekend together in Towson, Annapolis, and/or St. Mary's County.
Soo much better than the distance.
Ryan graduated from the Naval Academy class of 2013 and became stationed in San Diego, CA the following fall as a Surface Warfare Officer (SWO). I finished my senior year at Towson University and graduated with a Business Finance degree in May 2014.
We continued our long-distance relationship with the help of text, email, Facebook, and Skype - with the 3 hour time difference not helping. We went on vacation with Ryan's family to the beautiful islands of the Abacos in the Bahamas in August 2014 following Captain Dishman's 29 year retirement ceremony.
Ryan proposed on the dock of Lubber Lee and I said yes!!!
We were engaged on August 7, 2014 :) and did long-distance until our wedding on July 18, 2015.
The rest is still unwritten...
LOL I HAD TO