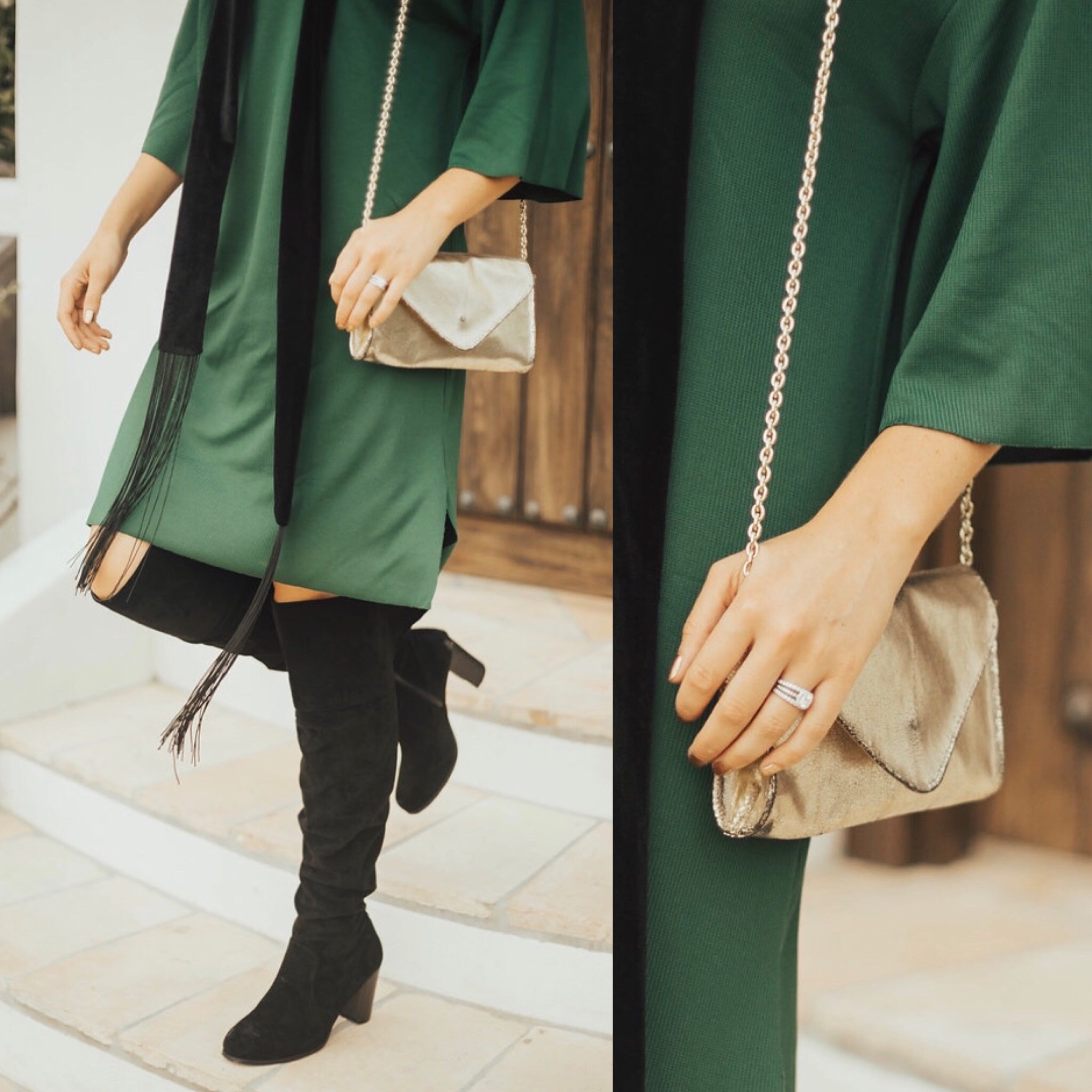 You should most DEFINITELY have at least one pair of over-the-knee boots this fall // winter season. They go with so much! Dress them up with a skirt and tights or dress them down by zipping them over leggings and a sweater for a quick chic every-day look.
I've had THESE pair (in the pic) for like 3 years now and they've been great - a little baggy so they aren't cutting off your circulation, but also stay up.
WIN WIN.
Here are a few more on my wishlist you can shop anytime :)
Debating on the first two!! Which ones do you think?
xo