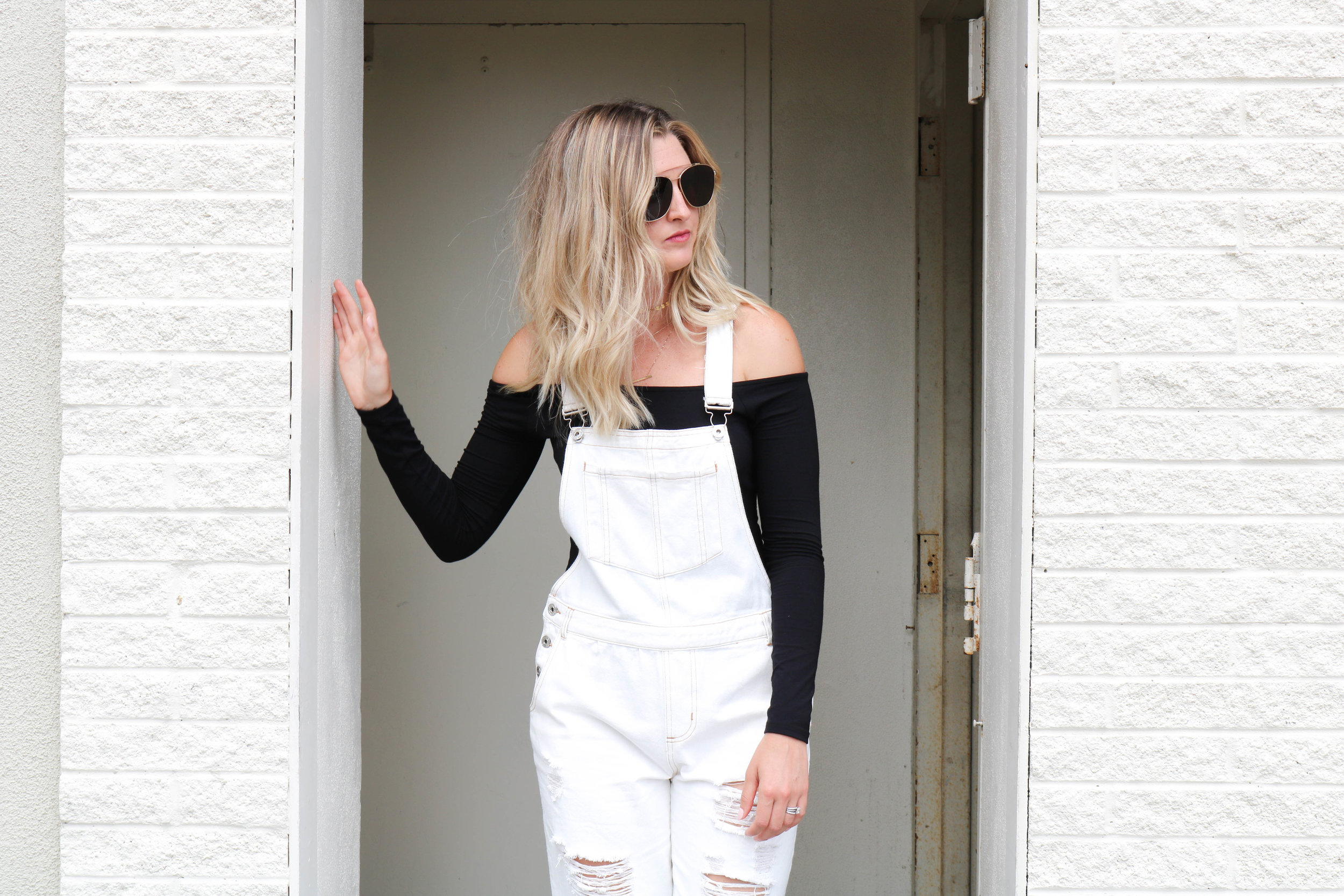 Okay so totally in love with these overalls BUT 98% felt like I was going to paint a barn after putting them on.
What helped ease the farmer vibe...?
Off the shoulder top OR crop top underneath
Simple strappy heel
Killer sunnies
Simple layering necklaces
Statement clutch
Outfit details and more of my favorite overall picks liked below.
see what I did there ;)
SHOP THE LOOK:
Overalls: Effin Shop (ON SALE) //
Bodysuit: ASOS //
Other top OVERALL PICKS:
Hope you have a great week, OVERALL!
(couldn't help myself)