Okay so finally getting our Mexico Trip up here and documented! Since I am missing Ryan more than normal today, I'm going to let him do a guest post on his thoughts on our trip :) We had so much fun exploring where the locals live, eat, and play and this trip was exactly what you would call a GETAWAY - no phones, tv, internet, or WALLS in our house on the beach.
Check out the Travel Vlog HERE :)
Rach and I had an incredible trip in May to the Ixtapa / Zihuatanejo / Troncones area of Mexico. Below is some quick information about the area and things we would do differently next time to make it even more enjoyable:

First thing is that this part of Mexico is still in the early stages of tourism (about 30 years). It is not your typical tourist destination - very off the grid. Although most people in the area can speak English (some more fluent than others), it is helpful to know some basic Spanish. The main tourist season is from November-April, which is also when the area has the best weather. We went in the "low season," and didn't have any trouble communicating with taxi/shuttle drivers, receptionists, waiters etc..

Rachel and I spent our first couple of nights in an oceanside resort in Ixtapa, a town mainly consisting of resorts and small shops and restaurants geared to facilitate the tourism. This area was very clean and reminded us of a miniature version of Waikiki.

Zihuatanejo or "Zihuat" as the locals call it, was about 15 min south of our resort and was a popular beach/snorkeling/fishing town destination for the locals. We went for dinner one night and got dropped off at "Central," which is similar to a Mexican version of San Diego's Seaport Village - lots of delicious street food, shops, restaurants, street entertainment, and family friendly activities. We only saw a handful of non-Mexican tourists in that area, which is probably because were there during the off-season.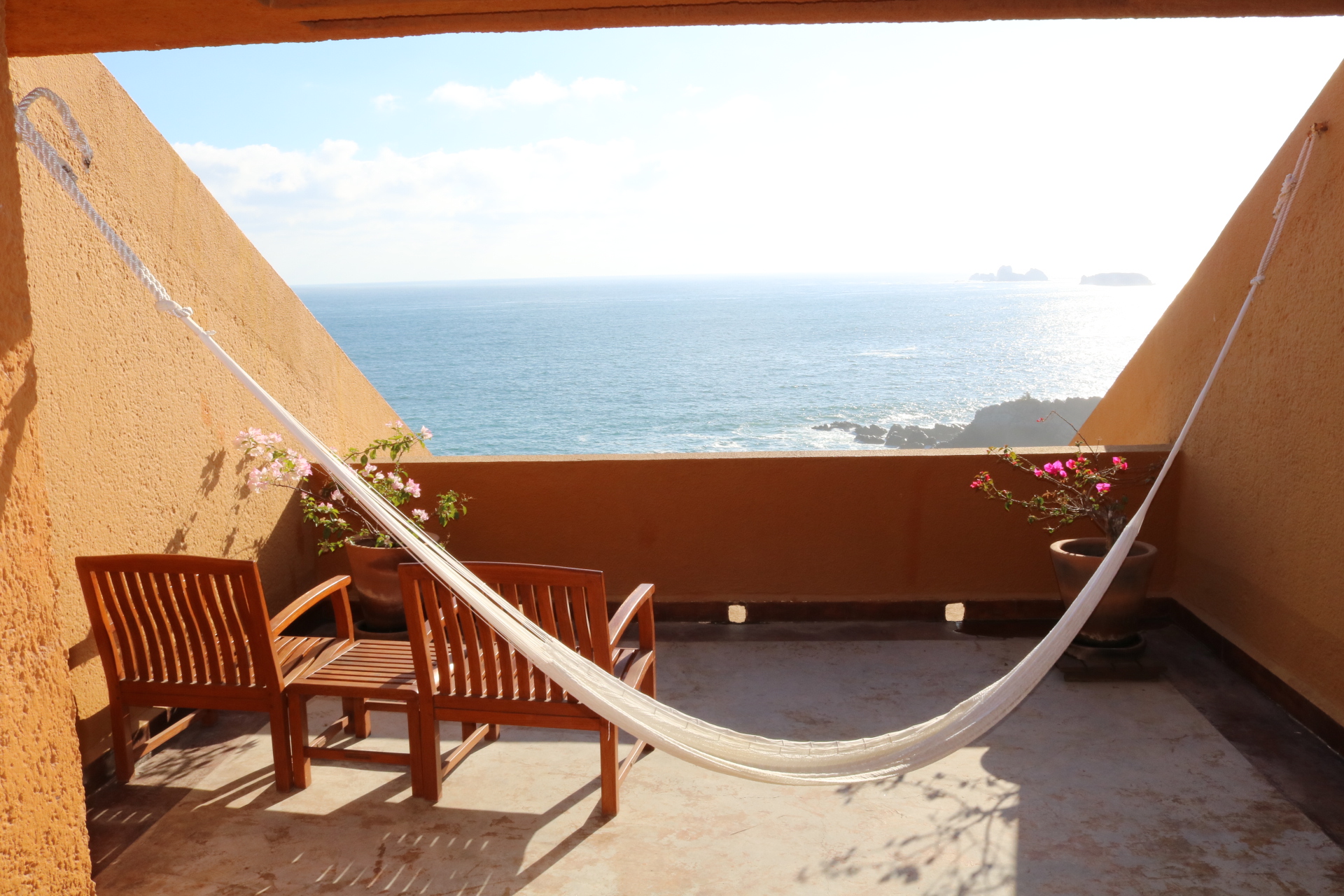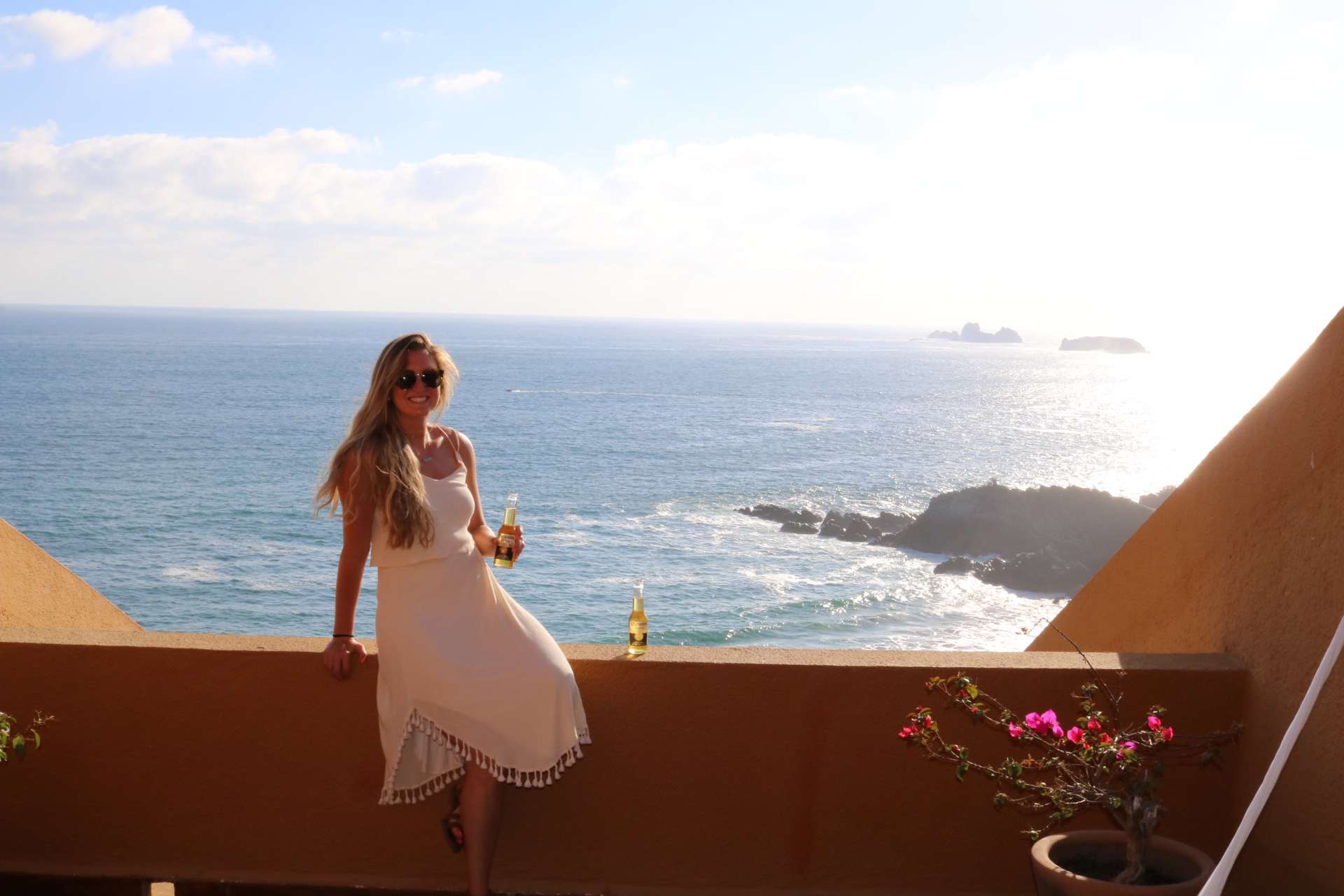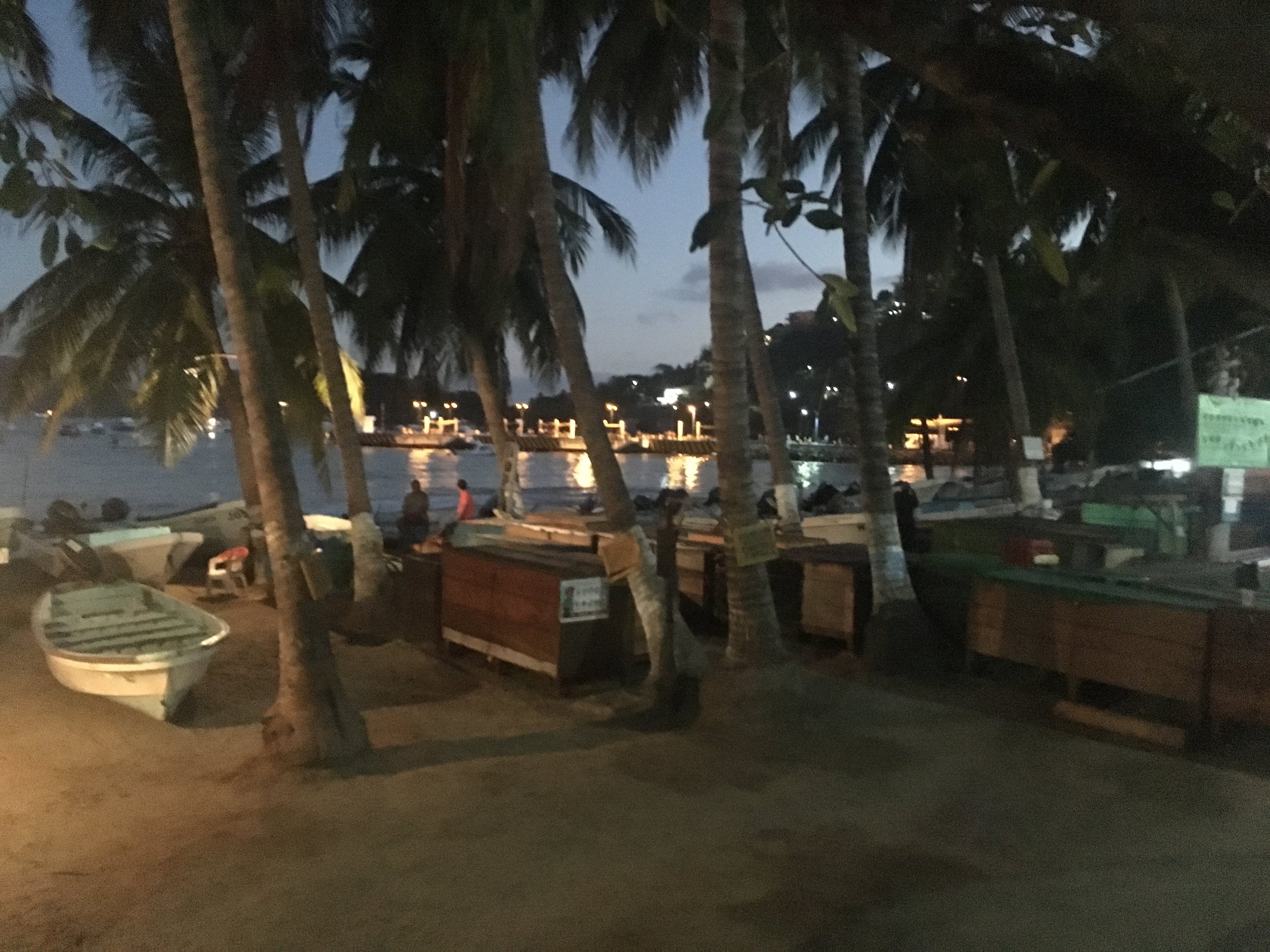 After spending two days in Ixtapa we took a cab to our final destination, which was a giant private beach house in Majahua via Airbnb, a small beach village about 3 miles north of Troncones. Our house sat about 300 yd off the beach, and we had an incredible view and would walk down the path to what seemed like our own private beach everyday. Our house came with a private chef, Reyna, who cooked us delicious authentic breakfasts every morning and kept the place tidy. The house was VERY secluded and private, about a mile up the beach from the local restaurants of Majahua (amazing, Antonio's is a must-go). Check out the exact Airbnb home HERE :)

Majahua was incredible and very secluded, but I think next time we'll either rent a vehicle to get around, try and stay in Troncones- the main beach town (population 400), or the Inn at Manzanillo Bay. One of our best days was when we rented bikes and rode down to Troncones (only 3 miles south of Majahua) and hung out on the beach and got food at Costa Brava, another must-go restaurant. The 3 mile stretch of Troncones is where most of the beach house rentals are located, with access to grocery shops and little beachfront restaurants.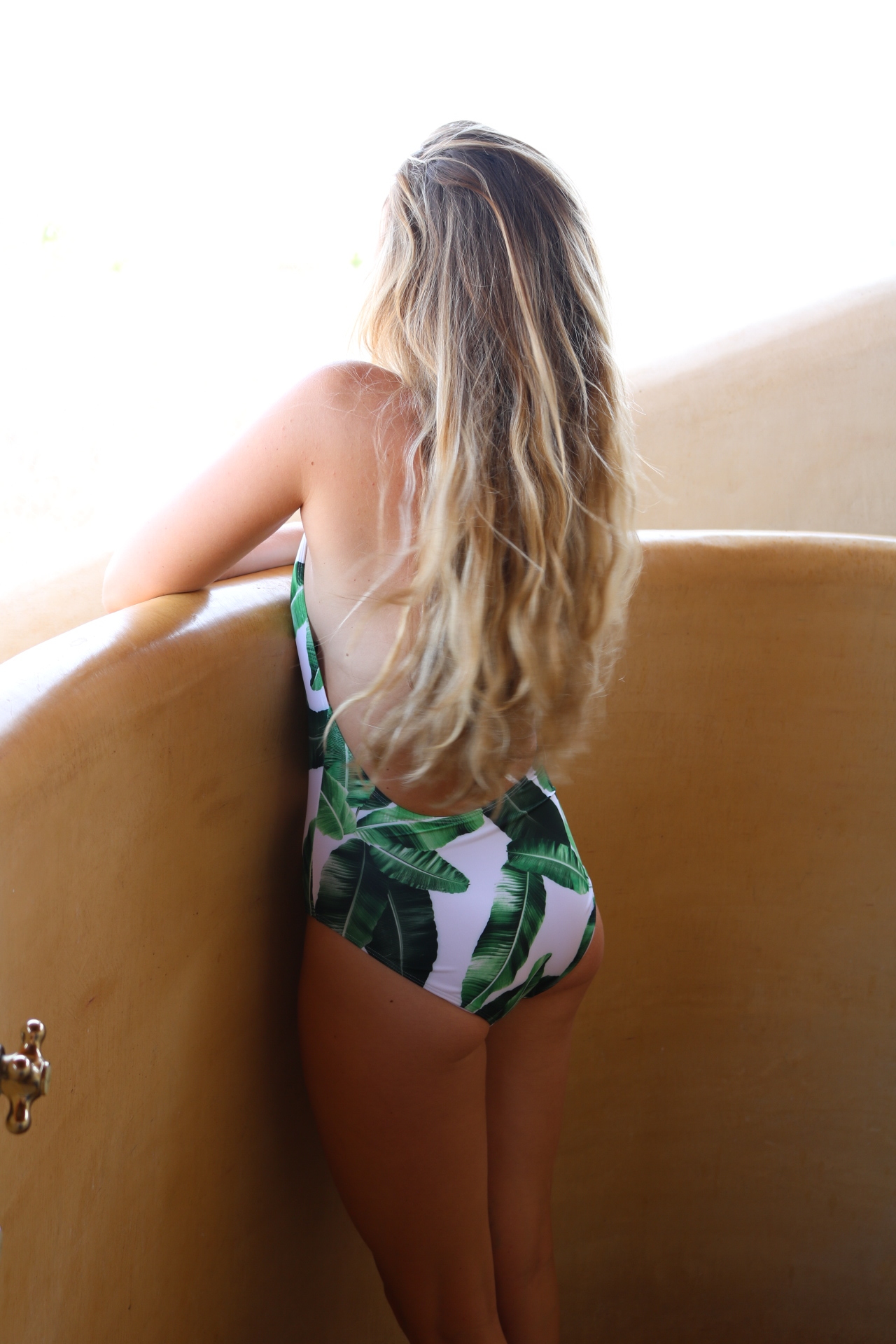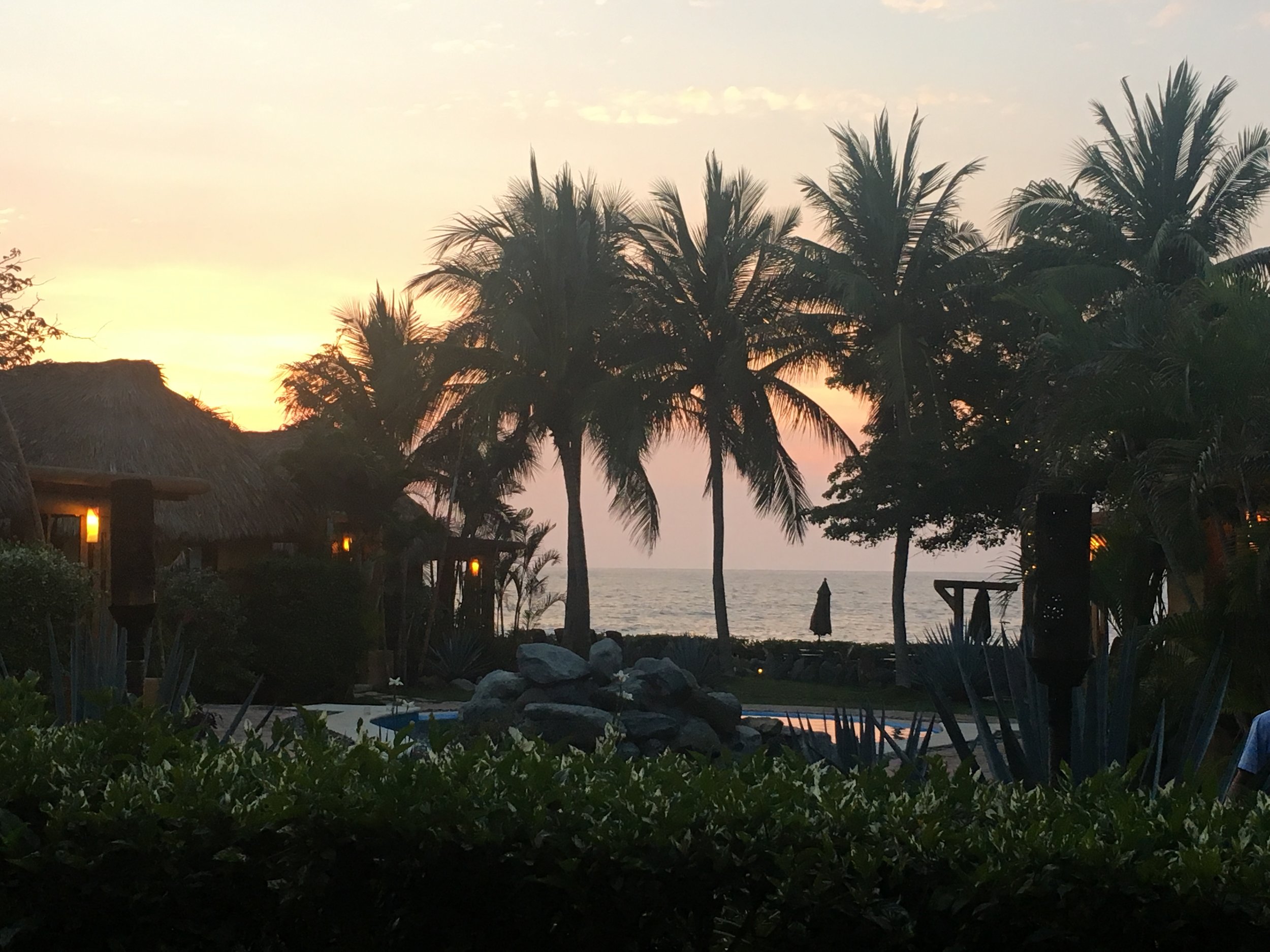 The Inn at Manzanillo Bay was awesome- we had dinner there on night. It's an incredible tropical complex about a mile north of Troncones with perfect beach front bungalow houses, a gorgeous pool, restaurant (on the sand), and an in-house paddle-board / surfboard rental shop. Out front, Manzanillo Bay is one of the best places to surf and paddle board.

The weather was perfect, water was warm (no wetsuit required), and the beaches were the opposite of San Diego crowded. There's also a ton of activities to do around Troncones (the owner will be able to point you in the right direction of whatever you're interested in): guided nature hikes, horseback riding, ATVs, fishing, surfing/paddle boarding, bird watching, bike riding etc.. Also happened to stumble upon a pro surfing long board competition in La Salidita one day. About 20 minutes from where we were staying. This place had the coolest vibe with tons of vendors, food & drinks made out of old Volswagons, and even sponsored by Vans! Couldn't have planned that if we tried haha.

We had such a blast on our trip. They truck in all the fresh water to the houses- made us appreciate all of the amenities we sometimes take for granted.. The area is very safe, and the people of Troncones are extremely friendly. Highly recommended!
Definitely a location recommended for the ultimate getaway and "off the grid" experience!
Thank you Troncones for beautiful memories :)