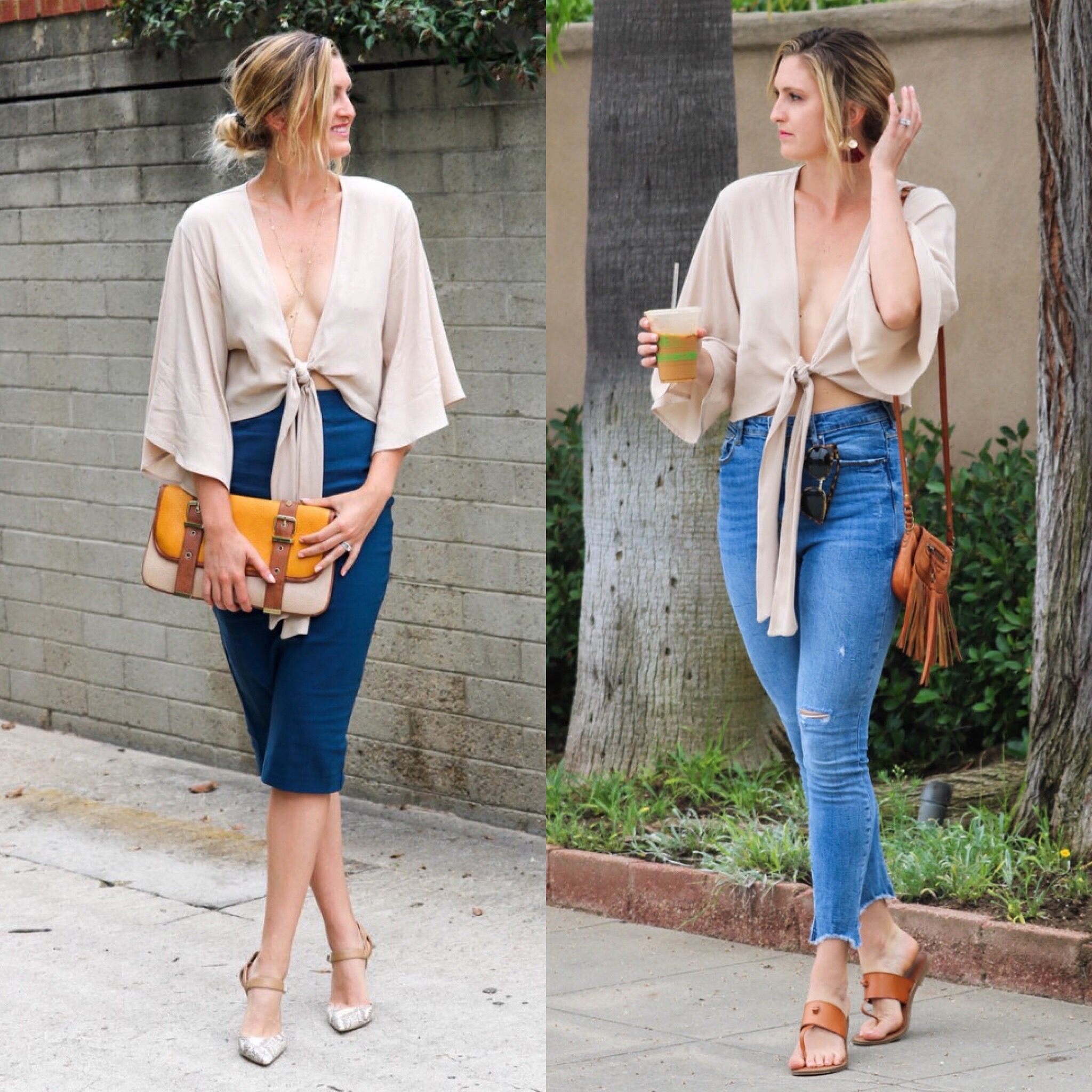 Dress It Up // Dress It Down
So this week is my last 'chill' week before some madness breaks loose in my life.. more to explain later ;) BUT what I can tell you.. is that my SISTAAA is coming to San Diego next week :) :) Julia (my M-O-H) will be here for the first time and I can't wait to take her to allllll the San Diego foodie spots and show this little New Yorker what's up!
Any places I HAVE to take her??
Working on some "San Diego" must do spots, best brunches, best tacos, stuff like that... before we move! :(
All about this tie front top inspiration for this week's dress it up // dress it down look! Details and links below :)
SHOP THE LOOK:
Pencil Skirt: ASOS //