Happy Monday! I feel like this past weekend was just what we needed.. doing a whole lot of nothing before the craziness starts. Ryan had to study for finals coming up this week and I actually went to yoga and coffee early Saturday morning with some girlfriends! I love lazy and cozy weekend like this one, with no plans and mostly staying home. Aka I'm a grandma.
We are leaving for a Yosemite and Mammoth camping trip Thursday-Monday, then the following Wednesday, we are headed back to Maryland for a few days before a little family getaway in the Bahamas! I'm already jet lagged LOL but soooo excited for all these adventures (and outfits) to come! ;)
You can totally tell when I love a piece of clothing because I wear it NON-STOP. Like too much. So these pants.. obsessed with them lately and they have gone with everything! I wore them with a plain white t-shirt to a casual dinner at a friend's house, wore them out on a date night with an off-the-shoulder black bodysuit, and wore them to church with a teal blue sweater! Overkill?? BUT I wanted to bring back the dress it up // dress it down segments to the blog so I figured what better way with these amirite.. outfit details below!
I'm off to pack and plan for camping / Caribbean outfits!! xo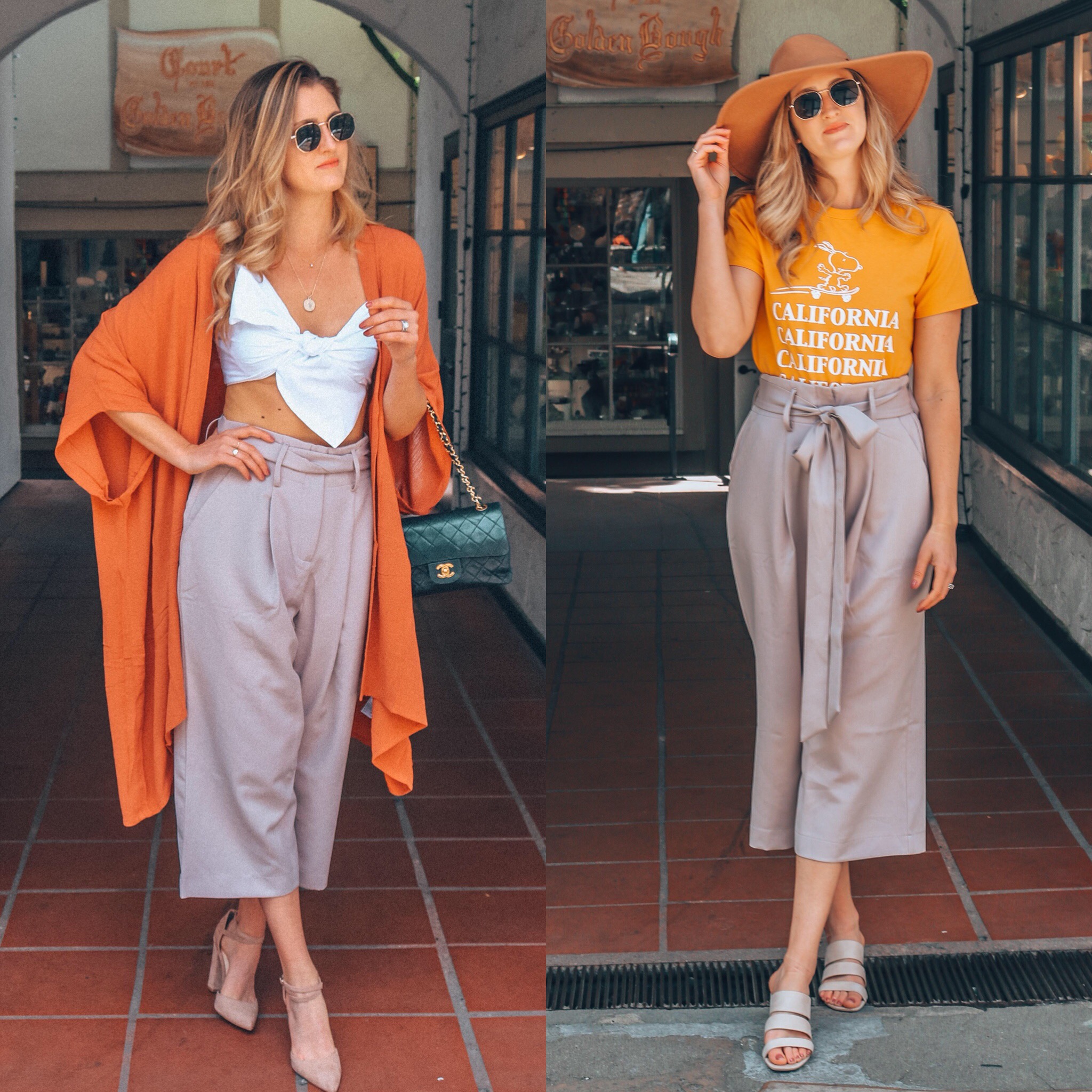 Dress It Up // Dress It Down