Okay so if you followed along on my instastorie (@theglamgiraffe) last week I was able to show you some behind-the-scenes on my very first facial and IPL treatment in collaboration with ALCHEME Health in Little Italy!
Let's break it down now. (y'all)
Monday Morning: I went in to get a Silk Peel which is basically where the outside layer of dead skin is removed and vacuumed up, leaving exfoliated clean pores. Depending on your skin type and what factors are needed, a mask or serum is next to penetrate the skin and really get into your pores better. I had a cleanser // toner serum all over and on my chin area, an acne fighting mask for my hormonal breakouts.. gotta love those.
This facial did not hurt at all - it felt relaxing the whole time and Jenn was great at explaining everything and answering any questions I had. It felt more like a spa experience.
- Jenn Familo - skyn.studio@yahoo.com - 619.997.4180 -
Even though I had errands to run during the day, I kept makeup off, except for sunscreen, and threw on a hat.
Tuesday Morning: Time for the Intense Pulse Light (IPL) Photofacial at Alcheme. The IPL photofacial is a skin laser treatment that delivers intense pulsing light, with customizable settings, and penetrates the skin and heat the subsurface layers to reduce dark pigmentation, sun damage, freckles, or red blood vessels. I have // had a lot of sun damage from younger years and baking in the sun aka not taking care of my skin :(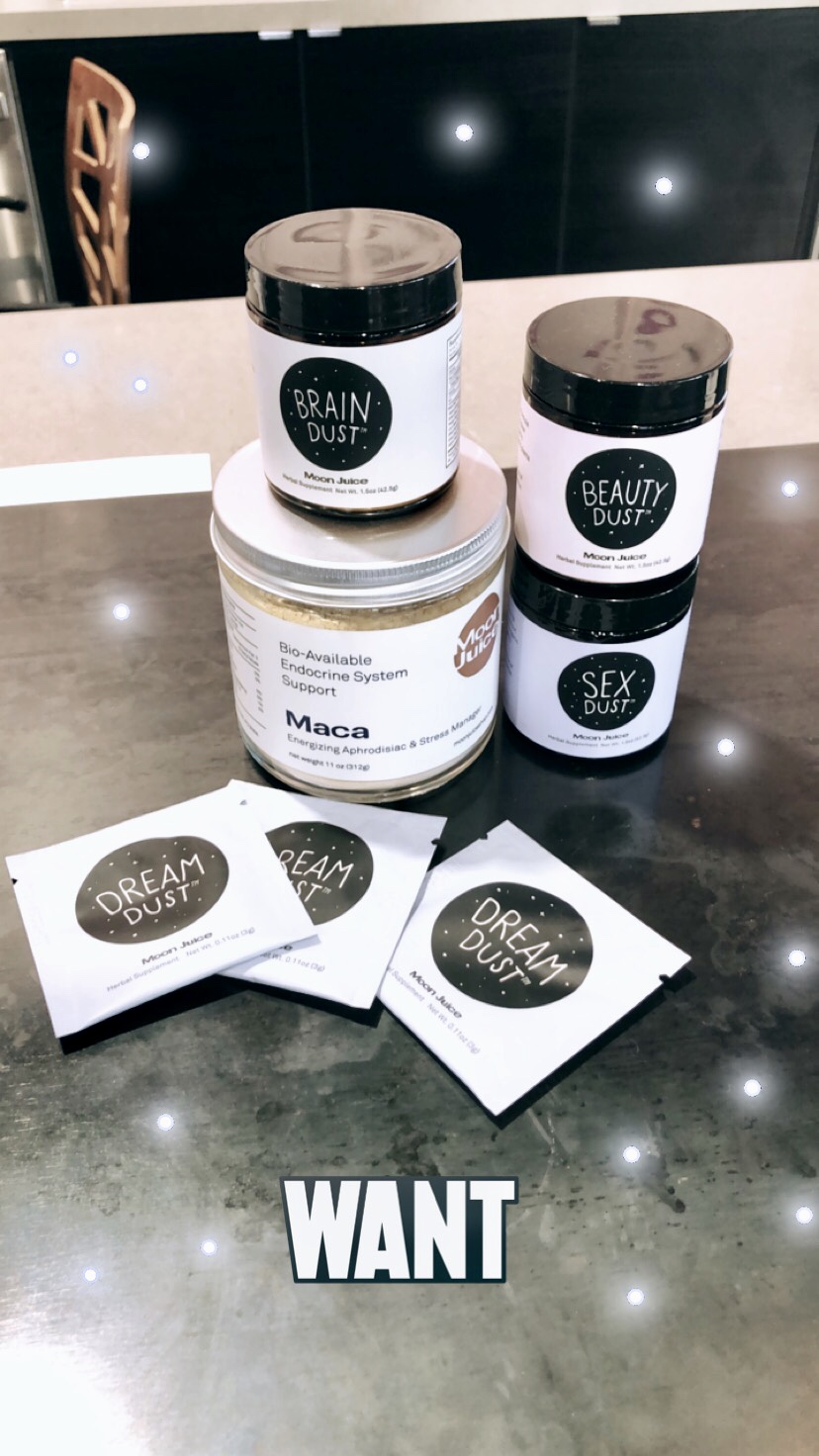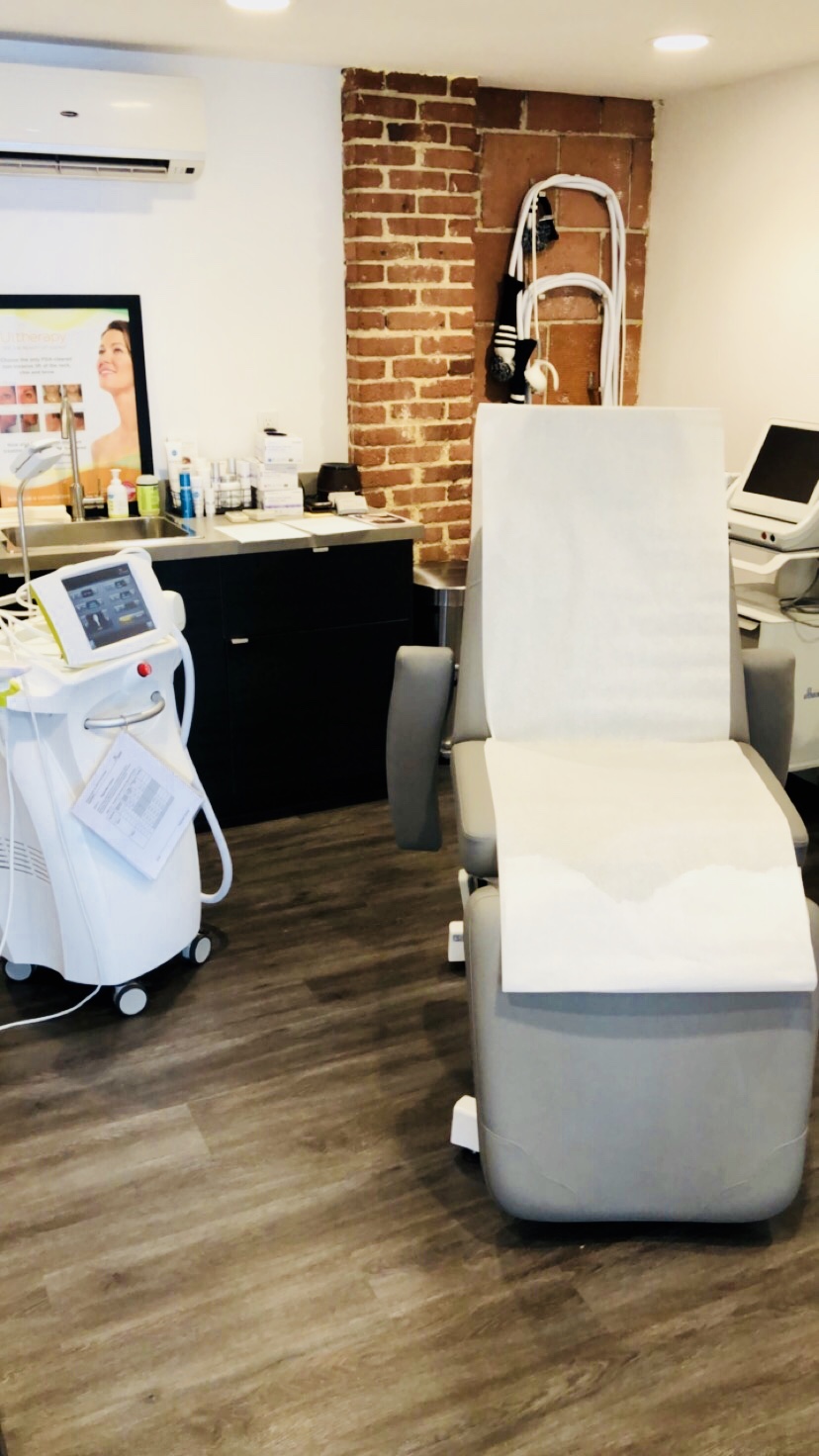 I really didn't know what to expect with this facial. I had come in and met with Tracy, co-owner of Alcheme, the week before and she knew exactly what I needed and set everything up for me - she's amazing! She said I would be the perfect candidate because of my sunspots and sun damage, and she was right.
This facial hurt. Like HURT HURT. IPL is definitely Intense. Pulse. Light. It feels like a shock collar or electric fence on your face lol and the tool is only a few inches long and probably half and inch wide, so there are probably about 20-30 ZAPS that have to happen to cover your entire face - including your under eye and upper lip sensitive skin. I laugh when something hurts (??) so I couldn't stop laughing the entire process.
Issac was my practitioner and couldn't have been better! He answered all my questions - my 10000 annoying questions. Before we started we actually face-timed Dr. Schechter, head doctor at Alcheme and he asked me questions like my family heritage background, and how my skin handles sunburns, etc.. which is necessary information to get the settings right. There are so many horror stories of people getting seriously hurt from bad IPLs and having permanent burns on their body // face!!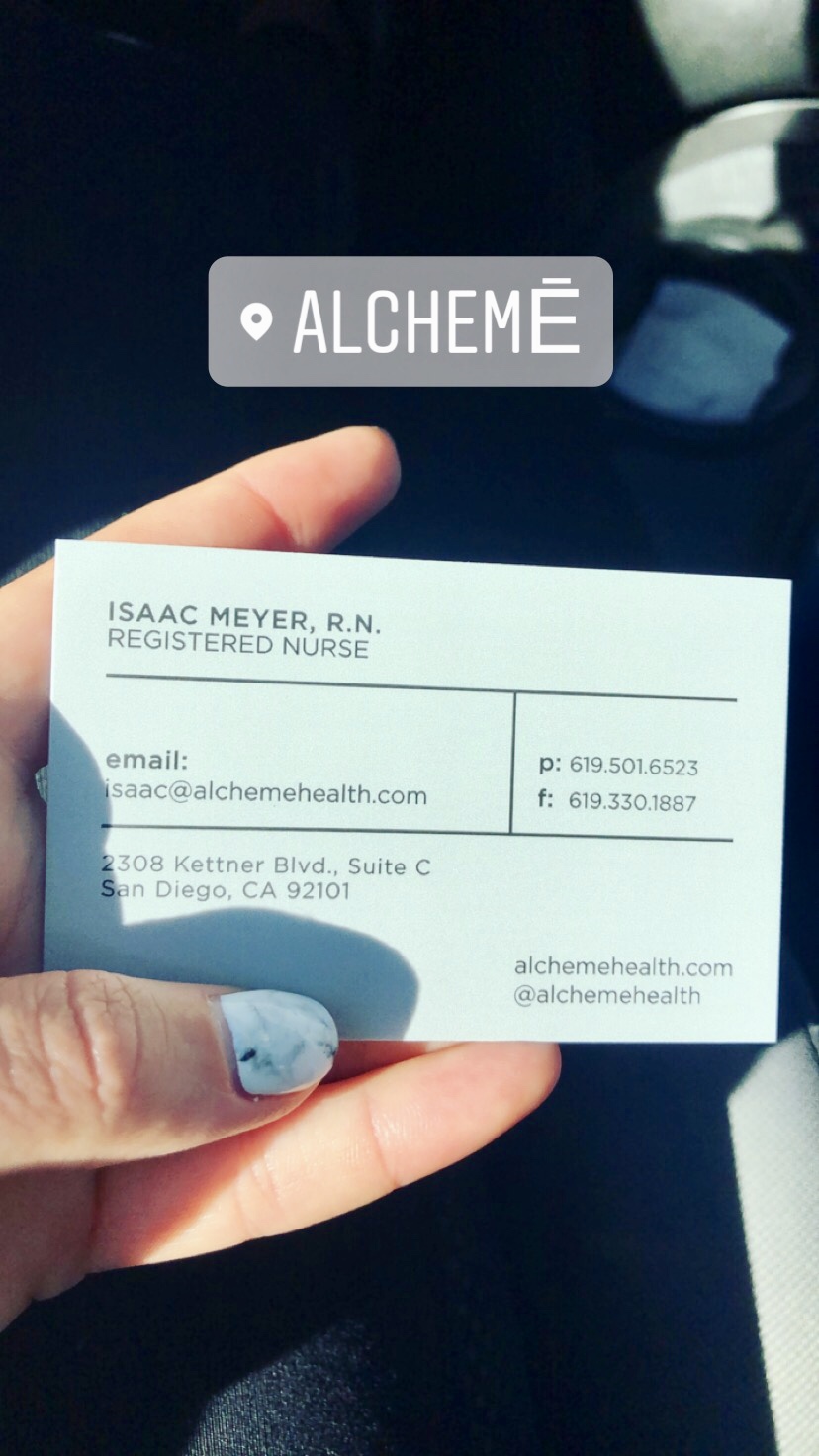 GO SOMEWHERE TRUSTED!
- Issac Meyer - issac@alchemehealth.com - 619.501.6523 -
Alcheme is currently offering IPL treatments on Groupon: one for $119 and three for $319. Three treatments are recommended to completely get rid of pigmentation or sunspots, and have consistent color. For best results, three treatments would be ideal.
BEFORE // AFTER
Takeaway: It hurt, yes, but I would definitely do it again. My face was red // hot for about an hour afterwards, and it took about 7-10 days for me to see final results. A HUGE sunspot // freckle I've had on my forehead for years is completely gone! You can see a bunch of spots on my cheeks and nose went away - different lighting, yes, but you can totally see a difference. I would probably do 2-3 more to get full even pigmentation.
Hope you guys learned something from this post! If there is one thing I can recommend to you on a budget - start wearing sunscreen EVERY DAY. That is the #1 most preventative method to stop sun damage and sun spots and it's so easy!
I have been using THIS SUNSCREEN with tint and moisturizer and it totally doesn't feel like greasy sun screen and it gives you a matte finish. Love love love.
Huge THANK YOU to Alcheme for allowing me to try this service!
10 / 10 recommend