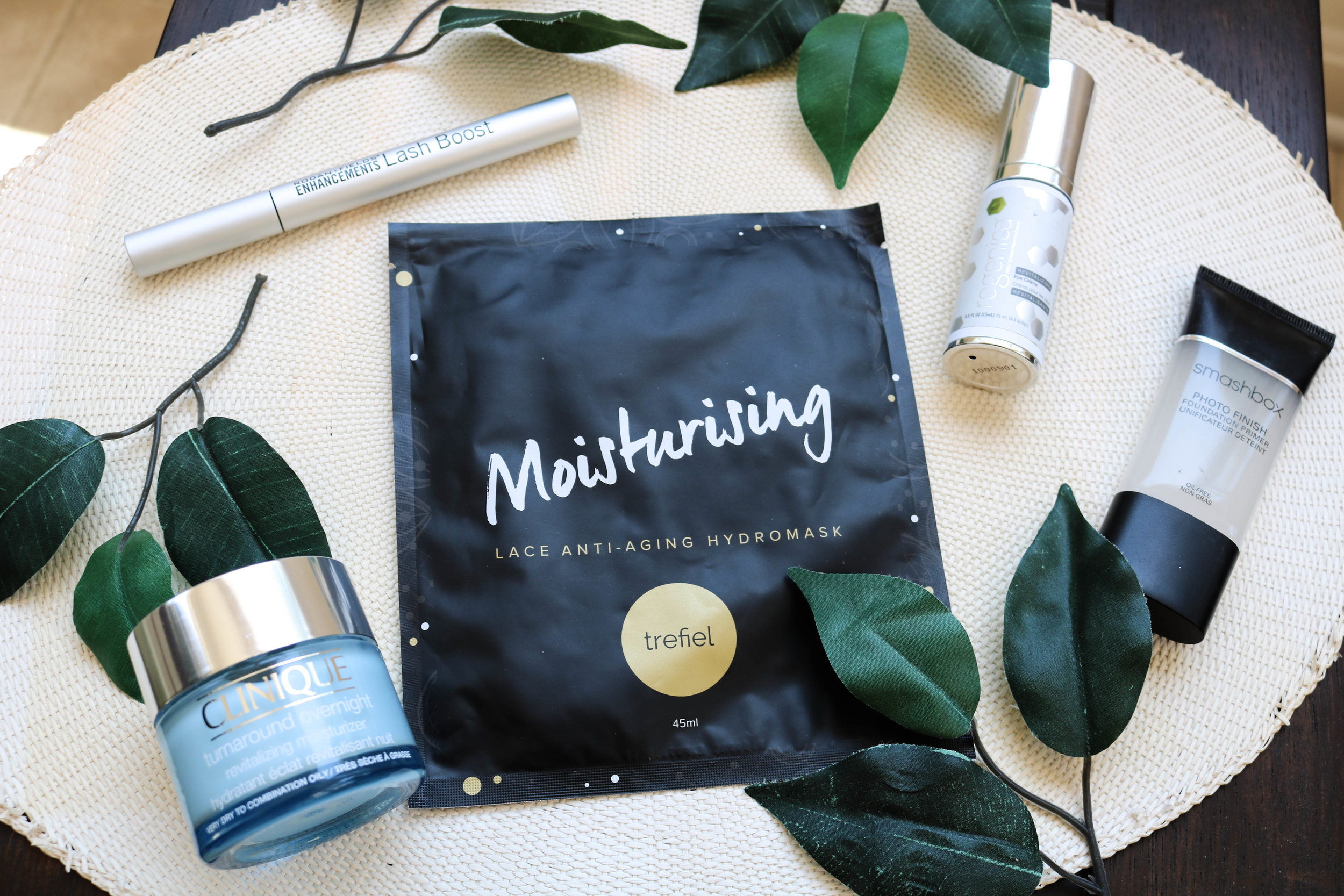 Ok so this was my first "big girl moisturizer" purchase (late to the game) and I couldn't be happier. I've been putting about a dime size amount on my face every night and it seriously has made my face clearer and smoother. I was definitely nervous to try anything on my face because my skin is so sensitive, but this was such an eye opener that I needed to start investing in my nightly skin regimen. *Free gift with purchase at Ulta!*
You guys already know I love my LASH EXTENSIONS but sometimes I just need to get them off and rub my eyes in the shower (!) so it comes and goes in phases. Whenever I'm not getting them done, I like to use a lash enhancement like this one! You basically put a little bit on your lash lid every night and sleep in it. Results shown about 4-8 weeks out so I'm on week 4 and haven't seen as much of a difference as I've wanted, but have also heard about 8 weeks out they will just pop out overnight lol I'll keep you updated..
This is specific cream that helps those under-eye bags! Aren't those the worst *rolls eyes* and I've been putting this cream underneath my eyes every night. I've actually seen the skin tighten and less baggy under there lol Idk where those things came from :( but it was like overnight I had these black circles and looked super tired! This cream is helping though and I would love to thank Hanit at PRO MD HEALTH for letting me try out this product! They are based in my home state, Maryland, and will be opening a new location in Annapolis summer of 2017 :)
Don't laugh but when I first started getting into make up I was getting those monthly subscription boxes with trial products and got a mini version of this primer and literally put it on AFTER all my make up was done XXXXXX dead XXXXXX. I've learned.. a little.. since then lol so to PRIME your make up, you put this on before and I'm loving this Smash Box product because it is seriously so light and airy, not oily at all. You only need a tiny bit for your whole face too so it lasts a pretty long time! Would definitely recommend now that I know what to do with it :)
So I like to do a mask about once a week before I go to bed (without any other products) to kind of refresh my skin and not let my skin get too familiar with products (Idk if that is actually a thing or not but that's what I think of in my mind?) ANYWAYS this mask is the bomb.com and it doesn't hurt that it's super cute with lace detail! Literally wish I had these for our San Diego Bachelorette because that would have been cute // hilarious to have a mask & pamper night! Thank you Trefiel for letting me try out this product!