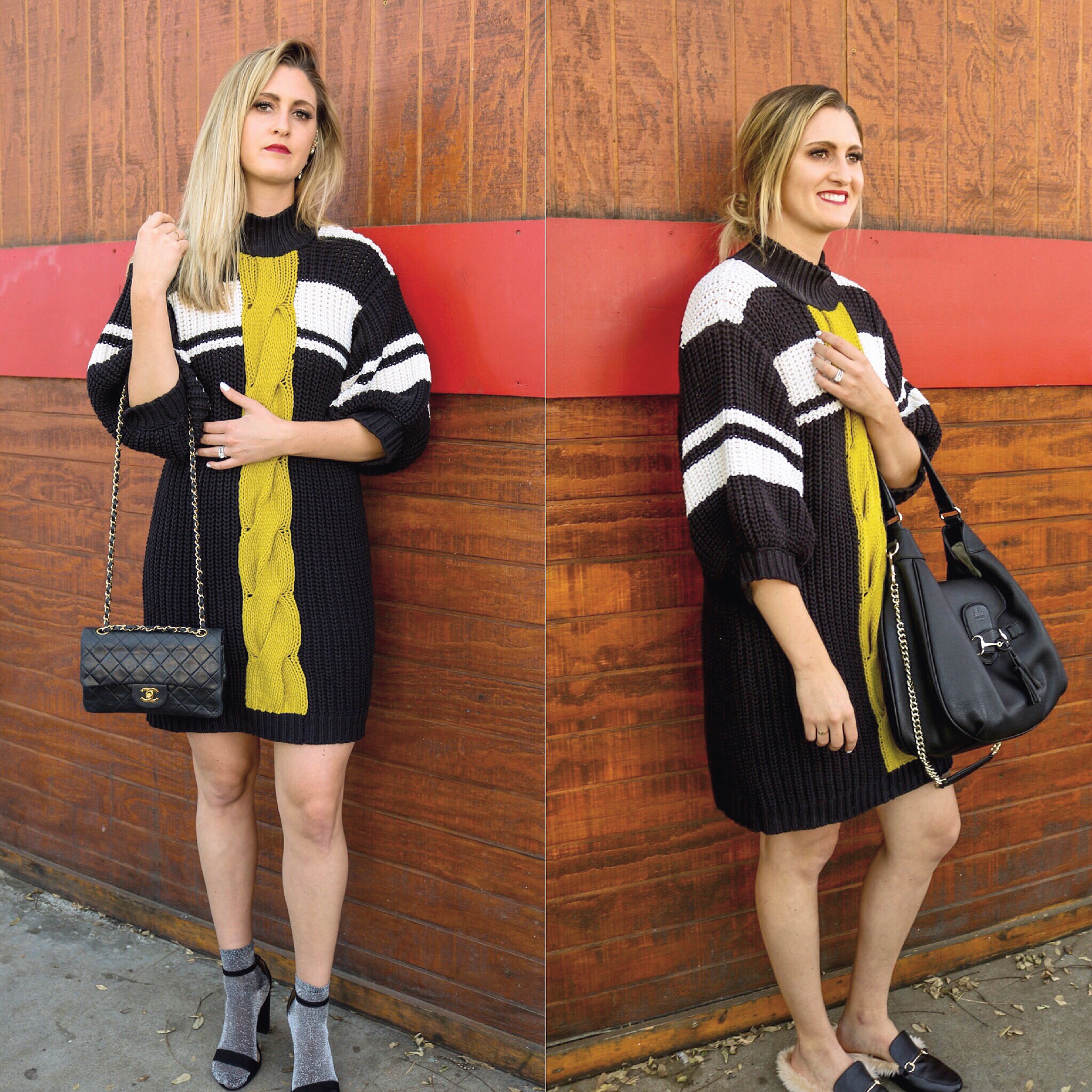 Dress It Up // Dress It Down
feat. Free People Sweater Dress x Ear Cuff
Okay so I'm completely in LOVE with this dress and total look.. everything.
I shot with a fellow blogger over the weekend and it's so nice because she knows what angles // shots // vibes I'm going for! Also wore this dress to a San Diego Blogger meet up and go so many compliments! I met like 20 other girls in San Diego and we got to drink some rose and share stories :) It was so fun! I has hesitant to go and did not know what to expect, but so glad I did and met some amazing girls!!
Also.. can we talk about this EAR CUFF. It actually is an earring, so you need your ears pierced, which is cool because you don't have to worry about it falling off. Not gonna lie, I felt like a badass wearing this amazing statement piece and pinned my hair back // wore it to the side out that night. Amazing.
Everything linked below - xx
SHOP THE LOOK:
- Black Heels: Target -
- Socks: ASOS -
- Loafers: Target -
- Clutch: Chanel -
- Handbag: Gucci -